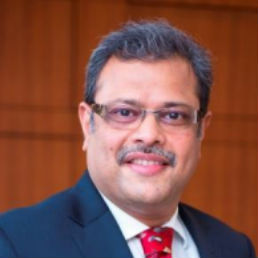 ---
Description
Dr. Ratnadeep Patil is the MD of Smile Care Clinic Pvt Ltd based at Mumbai, India and maintains a clinical practice with focus on Implantology, Full Mouth Rehabilitation and Esthetic Dentistry since 1989.
He is the first Indian to obtain a Research Doctorate (PhD) in Implant Esthetics from University Medical Centre Groningen, The Netherlands.
He has received a special recognition at the "Top Management Global Award of Excellence" for his work in Clinical Research. He is also a Reviewer for Journal of Oral Implantology and Clinical Oral Implants Research and other peer reviewed international scientific research journals.
Dr. Patil is a Diplomate, of the International College of Oral Implantologists and Associate Fellow of the American Academy of Implant Dentistry. He is the International Program Director for Continuing Dental Education Program, dept of CDE, New York University, and Mentor at The Mastership Program held in India, part developed by Columbia University College of Dental Medicine. He is also the Program Director and Chief Mentor of Fellowship program in 'Aesthetic Dentistry and Occlusion" of D. Y. Patil University-School of Dentistry, Navi Mumbai, India.
He conducts lectures and workshops in the fields of Dental Implant therapy, Fixed Prosthodontics, Esthetic Dentistry, Practice Management and Interdisciplinary treatment modalities at forums worldwide.
Inspite of his busy clinical practice, he has authored numerous scientific publications in national and international journals. He has authored the clinical textbook on esthetic dentistry titled 'ESTHETIC DENTISTRY– AN ARTIST'S SCIENCE' and had made a valuable contribution to chapter on 'Interdisciplinary Orthodontics' in first and second edition of the Clinical textbook 'CLINICAL ORTHODONTICS-CURRENT CONCEPTS, GOALS AND MECHANICS'