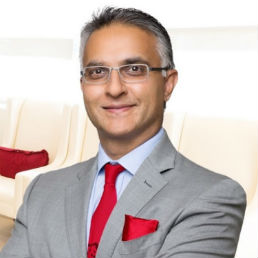 ---
Description
Dr. Saj Jivraj earned his DDS at the University of Manchester and was then accepted to USC School of Dentistry where he received his certification in prosthodontics.
Dr. Jivraj currently is on the editorial board of the Journal of Esthetic and Restorative Dentistry. Is a reviewer for the Journal of Prosthetic Dentistry, and is an associate clinical editor for Dental Teamwork magazine.
He has published numerous articles on cosmetic and implant dentistry.
Dr. Jivraj holds faculty positions as an associate clinical professor at the USC School of Dentistry, clinical teacher at the Eastman Dental Institute in London, and is on the board of directors for the British Academy of Restorative Dentistry.
Dr. Jivraj currently resides over a private practice in Oxnard, California, that specializes in cosmetic and implant dentistry