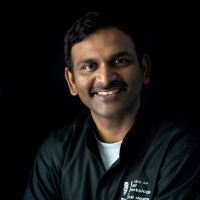 ---
Description
Dr P. Venkat Ratna Nag M.D.S. Professor Oral and Maxillofacial Prosthodontics and is Specialist Implantologist .
He is considered as one of the pioneers in Implants for Dentistry in India and invented his own technique TTPHIL - ALL TILT ™ Protocol in 2009.
He has done lot of research and written various articles on implants and Prosthodontics, having National and International journals to his credit.
After completion of Post Graduation he is a Fellow(2007) and Diplomate(2010) of the ICOI USA. He has done more than 8000 successful implant cases
He has conducted various workshops and did advanced training in dental implants including international workshops in TelAviv(Israel), Moscow ( Russia), Bucharest (Romania), Kuala Lumpur (Malaysia), Sallanches (France), Genoa (Italy), Frankfort (Germany) and Madrid(Spain)
He is trained in maxillary sinus lift procedures, Extra maxillary approach in Zygomatic implants and has invented his own technique in implants
.He successfully organized as the Joint Secretary, for the Third International Congress of Oral Implantologists South Asia Symposium conducted from 25th to 27th July 2014.s
He is specialized in Dental Implants, replacement of teeth, prosthetics for maxillofacial defects such as artificial eye, ear, nose and orbital defects. He does exclusive Wedding Celebrity Smile Makeovers.