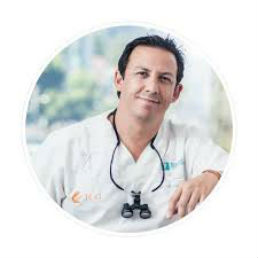 ---
Description
Dr. Marcelo Ferrer completed his undergraduate studies at the University of Chile in 2000, where he received his degree in Dentistry and the title of dental surgeon. He received his postgraduate training at the University Andres Bello with the degree of Master in Dentistry specializing in Periodontics and Implantology graduating in July 2005.
Currently, exercises in private practice and as Professor at the Faculty of Dentistry, University Andres Bello in the area of Periodontics and Implantology both Pre and Post graduate since 2003 and the Adult Integrated Preclinical Department at the University of Mayor.
Dr. Ferrer is an active member in the Academy of Osseointegration, Member of the Society of Periodontology and the Society for Prosthetics and Oral Rehabilitation of Chile.